Get a quote from all the best insurance companies
Click here for Health, Medicare, and Business Insurance Quote
Click here for Home & Auto Quote
Or call and speak to an agent 800.732.0249
We will never sell, share, or give away your contact information.
About Us – Insurance Companies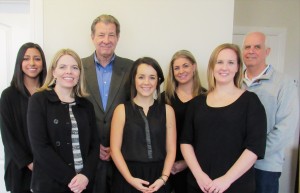 For over a decade, the professionals at Insurance Connection USA have been helping clients to obtain the best insurance coverage for the lowest price. We are a full-service, multi-line agency. Because we work with many top insurance companies, we can provide you with objective and unbiased recommendations on what will truly work best for you and your insurance protection needs. And although securing the insurance that's perfectly suited for your specific requirements can seem complicated – we make it easy.
What Makes Insurance Connection USA Different?
Unlike most other insurance agencies, Insurance Connection doesn't just simply provide you with insurance quotes from various companies and then leave you wondering that to do next. Rather, we walk you through each and every step of the way.
The purchase of insurance is a process – and it can involve many aspects of your life. That's why Insurance Connection USA works with all lines of insurance and protection products, including:
Auto Insurance
Home Insurance
Health Insurance
Life Insurance
Medicare Insurance
Employee Benefits
Our professionals don't just offer you insurance coverage, though. We provide you with an education on how and why the particular products are best for your specific needs and which insurance companies provide them. By having a better understanding of how each type of coverage works – and how they work together – you will be much more confident about how and why your plan was developed.
Making It Easier for You!
In many ways, your insurance coverage can be interconnected – so why have one policy with one agent or agency, and another somewhere else? When you're a client of Insurance Connection USA, we make it easy by allowing you to have all of your insurance coverage under one roof. That way, you can more easily keep track of all of your policies and coverage.
You can also easily and securely access your policy documents online 24 / 7, and if you need to print any forms, documents, or ID cards, you are able to do that, too. Also, making policy changes through our convenient online system is easy and convenient. Simply click on the login button on the top bar for instant access and you'll be on your way.
Taking the Next Step
We realize that there are a lot of insurance companies that you can choose from in the market place today. The competition is abundant. Yet, once you've experienced the Insurance Connection USA difference, you'll see why our clients work with us throughout all the different stages of their lives.
For more information about the top insurance companies and on obtaining the coverage that you need combined with the personal service that you deserve, residents of Texas, Washington, and New Mexico should call or visit the nearest Insurance Connection USA location today.
Employee Directory
Bob Garrison
Outdoor Enthusiast and Agency Director
Direct Phone – 940.382.4700 ext. 101
Email – Bob@icusa-tx.com
Bob is our Agency Director who started Insurance Connection over a decade ago. Surprisingly, his journey started with looking for Medicare insurance for his dad. When Bob realized truly how confusing insurance was, he knew he needed to start a company that put educating his clients first. Bob is a lover of traveling and often gets away from the Texas heat as much as he can! He is the father of two children and has one beautiful granddaughter. If he is not busy answering his many, many voicemails, you can often find him running, skiing or hiking somewhere far from the heat.
---
Elisa Thornton
Mother of two daughters and Insurance Agent!
Direct Phone – 940.382.4700 ext. 103
Email – Elisa@icusa-tx.com
Elisa is our Office Manager, Insurance Agent and overall sounding board to all in the office. She has been with ICUSA for 4 years and in the insurance industry for over 20. Elisa is originally from Chicago and graduated from Hillsdale College as well as from UT Arlington with a Masters in Social Work. Elisa is married to Ben, a firefighter, and is the mother of two adorable daughters! Elisa is a lover of cooking, especially with her two girls, and Pilates. When she's not chasing her daughters around the house, you can find her curled up on the couch, binge watching a Netflix show, with a well-deserved glass of wine.
---
Jessica Barthold
New Mom, Animal Lover and Insurance Agent!
Direct Phone – 940.382.4700 ext. 104
Email – Jessica@icusa-tx.com
Jessica is our Personal Lines expert, who enjoys working in insurance because of its constantly moving parts and service-oriented focus. Jessica came to ICUSA with a background in outside business to business sales and account management. She is an Oklahoma native, but grew up in Dallas and graduated from the University of North Texas. She moved back to Denton when she married her husband and just came back to work after having her first child, a sweet baby boy! We missed her hardworking and easygoing self, and we are so thrilled to have her back in the office. Jessica loves spending time outdoors and hanging out with her family, friends or her many animals.
---
Jill Schultz
Dedicated Mom and Personal Lines Service Rep!
Direct Phone – 940.382.4700 ext. 102
Email – Jill@icusa-tx.com
You will never see Jill without a smile! Jill joined ICUSA a year ago and assists our existing personal lines customers. She has a background in handling complex auto claims, where she most enjoys helping others and explaining the importance of having adequate coverage. Jill has been married for 16 years and has a ten-year-old daughter and six-year-old son. She is a native Texan and graduated from the University of Texas at Austin. Jill loves watching her daughter play soccer and camping at Jellystone with her family. When she is not busy shuttling her kids around town, she enjoys watching movies, shopping, and eating Mexican food.
---
Ariana Fehr
Student, Steak Lover and Customer Service Rep!
Direct Phone – 940.382.4700 ext. 105
Email – Ariana@icusa-tx.com
It's kind of a funny story: Ariana babysat Elisa's two girls almost three years ago and began working at Insurance Connection USA soon after! She loves coming into work each day because of the easygoing environment and supportive coworkers. Ariana is currently a junior at the University of North Texas majoring in economics. In addition to being the Vice President of Economics club, she loves working out, day trading, and spending time with her sorority. We love Ariana for her kind heart, motivation, and helpfulness in the office. In her spare time, Ariana loves being with her family.
---
   Ken Powell
Insurance Agent
Direct Phone – 940.382.4700 ext. 105
Email – Ken@icusa-tx.com
Ken recently joined the ICUSA team this summer as the Independent Sales Manager and agent.  Ken spent the past 12 years with Farmers Insurance and lives in Corinth, Texas with his wife and daughter.
---
Mike Eiseman
Father, Grandpa and Insurance Agent!
Direct Phone – 214.475.3911
Email – Mike@icusa-tx.com
Mike solely specializes in Medicare! For four years, he has helped his clients navigate through the ever changing Medicare policies and has continued to educate them on their options. Before he worked in the field, he was looking for Medicare himself. It was not until he needed it that saw how many common mistakes people made when looking for Medicare. After that, he decided to jump on the opportunity and work side by side with his daughter, Elisa! Outside of the insurance world, he has been married for 47 years, has six children and grandbabies! You can often find him gardening, eating pizza, or watching anything with John Wayne!
---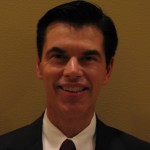 Michael Sherrill
Husband, Porscheophile, WW2 Buff, Shih Tzu Owner
Direct Phone – 505.819.3701
Email – Michael@icusa-nm.com
Michael Sherrill has over 20 years of experience in delivering valuation and financial advisory solutions for a diverse client base including the Fortune 500. Prior to joining Insurance Connection USA Mr. Sherrill held senior business development positions with several well- known consulting firms including the Big4 KPMG and Ernst & Young.
Mr. Sherrill received his Bachelor of Science degree in Finance from Arizona State University's W.P. Carey School of Business in Tempe, Arizona. Michael and his family reside in Santa Fe and enjoy the arts and many out-door activities.
---
Lee Dollar
Husband, Father, Outdoor Enthusiast, and Insurance Expert
Direct Phone – 940.736.6957
Email – Lee@icusa-tx.com
Lee has been a Professor of Professional and Technical Communication and English at the University of North Texas for more than 12 years. His dedication to providing his students genuine care and professionalism is second to none, and he provides the same level of care and professionalism to his clients at ICUSA. Lee has been married to his "high-school-sweetheart" since 1995 and has two handsome boys. Lee loves helping others. In fact, he has dedicated his life to helping others. Whether he is helping a neighbor with yard work, helping a student with an assignment, or helping someone interested in finding the best insurance for them, Lee is always eager to help!
---
George Mazuera
Denver office
Direct Phone – 303.217.9492